How Baz Luhrmann Made Australia Look Like Memphis to Film "Elvis"
How Baz Luhrmann Made Australia Look Like Memphis to Film "Elvis"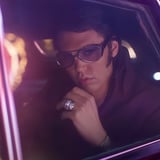 Get the Full Story
The musical biopic "Elvis" tells the detailed story of one of rock and roll's greatest musicians, aka Elvis Presley. Directed by Baz Luhrmann, known for "Romeo and Juliet," "Moulin Rouge," and "The Great Gatsby," "Elvis" follows the beloved singer, played Austin Butler, throughout the ups and downs of his career, especially under the management of Colonel Tom Parker Tom Hanks .
Outside of his extensive library of music, his show-stopping and oftentimes risqu live performances, and his gig in acting, Presley is also remembered for the places he once lived, including the Graceland mansion in Memphis, Tennessee, which Elvis bought in 1957 for 100,000 shortly after his career began to take off. Over 50 years later, the mansion now operates as an Elvis museum of sorts.
As "Elvis" visits the early beginnings of the legendary performer's career and his rise to fame, many are wondering if his hometown or one of his residences were used as locations to shoot the movie. Ahead of the movie's worldwide release on June 24, let's take a look and explore where "Elvis" was filmed.
Was "Elvis" Filmed at Graceland Mansion?
Despite Graceland being the famous residence of Presley for several years, Luhrmann did not choose the property as a backdrop for scenes in the film. Instead, the principal photography and shooting of the film took place somewhere quite unexpected, one could argue.
Where Was "Elvis" Filmed?
"Elvis" was filmed in Queensland, Australia. Production of the film took place in the Gold Coast region of Queensland, which sits slightly south of Brisbane along the country's eastern coast. Regarding the film's location, Australian native and director Baz Luhrmann told Australian radio station ABC, "Putting it bluntly, we've really fallen in love with the Gold Coast as a place, the people of the Gold Coast, and also the creative energy of the Gold Coast."
Despite the production of the film taking place across the globe from Presley's home country, Luhrmann and the production team worked hard to replicate the singer's past residences, including the notable Graceland estate. According to Vogue, "Luhrmann fully recreated the Colonial Revival mansion in a Queensland studio, along with the sets for Elvis's Las Vegas performances in the late '60s and early '70s."
Check out some photos of the Gold Coast in Queensland, Australia below.
Image Source: Unsplash Robert Lynch
Image Source: Unsplash Robert Lynch
Image Source: Unsplash Tania Richardson
Image Source: Unsplash Pooya Sadeghi
While "Elvis" may have been filmed away from the late musician's home country and state, it still captures the essence of his roots and the places he cherished so dearly. Watch the extraordinary life of Presley in "Elvis," which hits theaters on June 24.
Share: